Winchester Sterling Silver 45 Colt Stud earring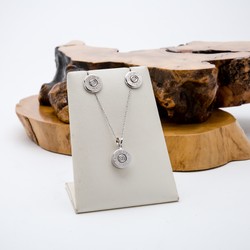 We are currently out of stock, please contact our Tasting Room for availability 209-728-1251.
Sterling Silver stud earrings inset with cubic zerconia, cast from a 45 Colt shell casing. These earrings are licensed by Winchester, one of the great icons of the Wild West. Price listed is for the earrings only. Does not include the pendant.