Quality Defect - 2019 Obsession Rosé - 12 Pack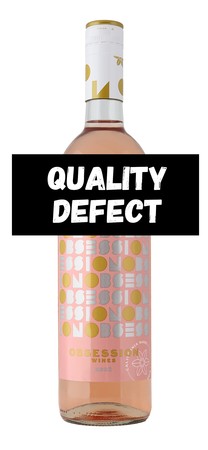 IRONSTONE WINE CLUB MEMBERS ONLY!
This bottle has cosmetic damages (i.e. label folds, wrinkles or tears). The wine itself has not been compromised.
PLEASE NOTE: THIS WINE IS ONLY SOLD BY THE CASE AND IS NOT AVAILABLE FOR PICK UP.
SPECIAL SHIPPING RATES APPLY:
California - $10 FLAT-RATE
Rest of US - $15 FLAT-RATE
---
Obsession Rosé aromas are abundant with tantalizing strawberries, white peaches and white flowers. The flavors continue with watermelon, honeysuckle and strawberries that are mouth filling, rich and full of a juiciness that finishes with good crisp acidity.
Product Reviews