Cabernet Flight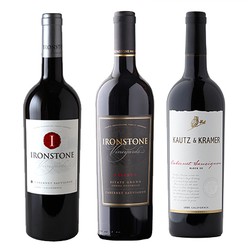 Cab Sauv lovers only! This flight features 3 of our Cabernets: Classic, Reserve and Kautz & Kramer at one ridiculously low price.
This offer is for wine club members only. Please do not share this link!!!
Product Reviews
Robert Cradic
(Apr 11, 2021 at 11:22 AM)
The Kautz and Kramer cabernet is in a word, "delicious"! One of the best wines, at any price, that I have tasted. Worth every penny, and more.
BC