Amber Bracelet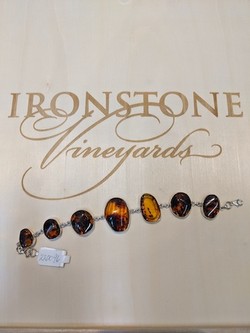 Authentic Amber set in Sterling Silver, exclusive to our Jewelry Shoppe.
Amber is a fossilized tree resin from the Pinus Succinifera, which lived 40-60 million years ago. Over the ages, amber has been burned as incense, worn as an amulet, and adorned by queens and beautiful peasants.
Amber is a relatively soft jewel. It should not be stored in contact with other jewelry. Perfumes, soap, lotions, and hair spray should not come into contact with Amber.
Amber Bracelet (SKU 220096)
Product Reviews