2020 Chardonnay 12 Pack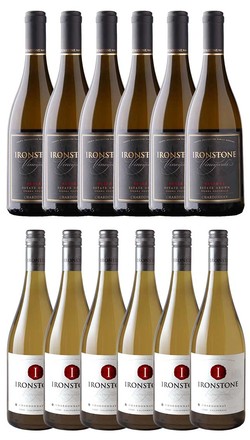 This Flash sale Friday item contains:
2020 Classic Chardonnay - 6 bottles
2020 Reserve Chardonnay - 6 bottles
2020 Classic Chardonnay
Refreshing aromas of fresh green apples, citrus, and tropical fruits. As it dances across the palate, light citrus layered with fresh peaches fills the mouth as soft vanilla and oak notes linger. Good acidity gives it a crisp balance with a creamy medium-length finish.
2020 Reserve Chardonnay
Exhibiting fine mineral qualities that are a hallmark of grapes produced in the Sierra Foothills, the Reserve Chardonnay has an extremely concentrated tropical fruit flavor and rich body with nuances of citrus, peaches, pears, stone fruits, vanilla and ripe apples. The nose opens with savory scents of caramel and vanilla followed by exotic notes of spice and melon.
Product Reviews