2015 Kautz & Kramer Cabernet Sauvignon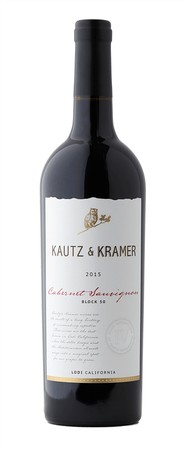 Out of Stock - Stay tuned for the next vintage!
Kautz & Kramer represents a culmination of a lifetime of passion and dedication. John Kautz, the son of hardworking German immigrants, grew up on his family farm in Lodi, California. His parents moved to the U.S. in search of the "American Dream" and purchased a small parcel of land. Gail Kramer, the daughter of a lawyer and English professor, was born in California. John & Gail were married in 1958. Together they grew their family farming operation and helped pioneer premium wine grapes in Lodi.
About the Vineyard: Block 50 is in the Clements Hills sub-AVA of Lodi. This vineyards is on the East side of the Lodi AVA that boasts older soils with volcanic sediments and clasts.

Product Reviews