Throw Down in the Vineyards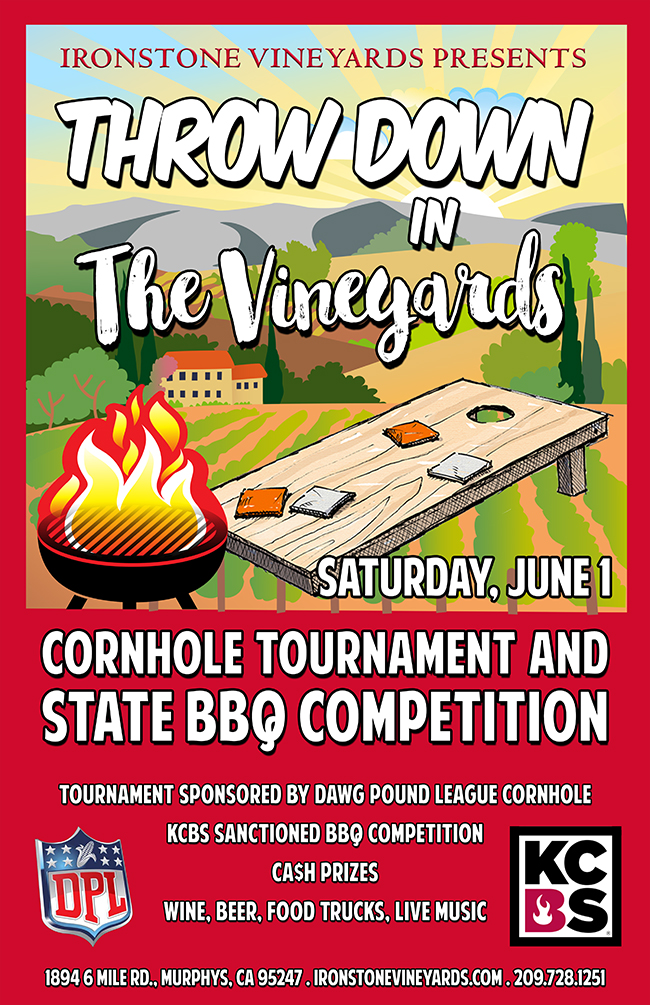 Doors open at 10:30am - $5 spectator fee (welcome to bring their own lawn chair or blanket)
Bags fly at 11:00am for Cornhole, ends around 4pm
Taste of BBQ begins at 11:00am - some competitors will have a la carte items for sale. Winners announced at 5pm.
$8,500 cash payout for BBQ competition
$1,000 cash payout for Cornhole competition - $700 guaranteed for winner of Competitive, $300 guaranteed for winner of Social, 70% payout of entries to 2nd and 3rd place of Competitive and Social
Live Music by the Kool Shifters: 12:30p-3:30p
Cornhole Tournament Info:
Double Elimination Tournament
Games will be 2 out 3 format for first 2 rounds. In each division. Then one single game in the third round and beyond.
*Loser bracket is a one and done game.